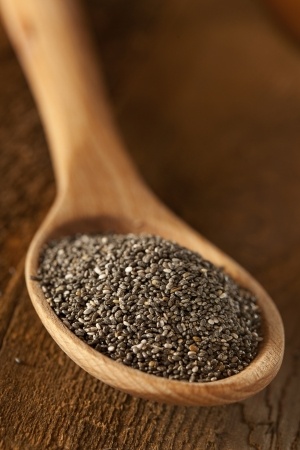 Native to central, southern Mexico and Guatemala, Chía is an edible seed with an optimal Omega-3, Omega-6 fatty acid, fibre and protein profile.
Omega-3 and Omega-6-fatty acids not only cleanse the arteries, strengthen the cardiovascular system, muscles and bones, but also provide brain food, help the digestion and allow for smooth skin.
Chía is therefore a great plant-based alternative to fish oil as it has none of the fish oil's disadvantages such as allergenicity, mercury traces, and the often, occurring burping effects.
Chía is easy to use and extremely versatile. It makes for an ideal addition to premium food products and meets the needs and spirit of a powerful and health conscious generation.
Besides bulk sizes, we distribute Chía conveniently packaged in B2C-sizes under the brand Sacchía.